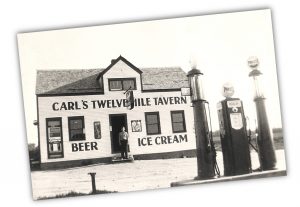 (circa 1938) (circa 1989)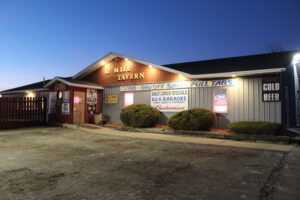 (circa 1992) (circa 2021)
12 Mile Tavern is a Landmark in Central Minnesota since 1938. The legendary Landmark continued on untill it was purchased by the current owners (Brad and Ann) in 1989.
Offering great food, fun atmosphere and good people, 12 mile tavern is the perfect spot for a quick lunch, beer after work, date night, drinks with friends, and a fantastic place to watch the game! Come on in and warm up, we are located right off snowmobile trails and not far from Lake Beauty and close to great hunting land.
Throughout the years the 12 Mile Tavern has been a landmark serving their community. Brad and Ann are the current owners and purchased the 12 Mile in 1989. In May 1992 the Tavern burned to the ground. It was rebuilt with the help of family and friends in the fall of the same year. Welcome to great food and great fun.